06 Jan

How to Heal Your Injury Pains With a Regular Massage?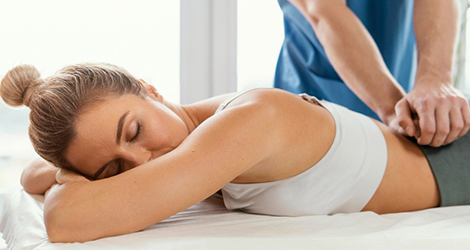 Often it happens that an injury takes more than the expected time to recover, and this becomes really frustrating and dis-heartening too. Most of the doctors ask you to not to worry and it will heal soon, but still you can't see any positive effects. And most of the people have to face disturbed schedules and are not able to perform the activities they did regularly.
In that case, you must go for a massage therapy on a regular basis as this practice has assured benefits while fastening the recovery process in a very natural way. It speeds up the healing stage and helps you get back to your normal life. Wondering that what is a massage therapy basically? Well, let's understand that.
Understanding Massage Therapy
Massage therapy is practiced by licensed and professional physical therapist for relieving the muscle tension, improve flexibility, and bring back comfort in the body. This practice involves naturally healing where the muscle tension loses and allows the muscle groups to relax and thereby the recover the injury quickly.
There are endless number of massage therapies available, which one will suit you depends on your specific scenario, the type of injury, and body. The therapist analyzes a person's case thoroughly and recommends which is the best possible therapy for him to recover the injury. However, the most common type of massage therapies include- effleurage, petrissage, tapotement, friction, and vibration.
Why go for a Massage Therapy?
Once you sit for your first session of massage therapy, you'll simply love it because it relaxes and soothes your muscles. You'll feel less painful and strained. In fact, as per the majority of the medical researches, massage therapy is the perfect solution for decreasing stiffness and heal the massage therapy quickly.
One of the most important thing during an injury recovery is proper blood circulation and if you don't have that, your injury is going to take a really long time to recover. Well, going for a massage therapy helps your blood circulate thoroughly and thus helps in recovering the injury in minimum time period. A massage therapy basically increases the tissue temperature and enables blood to circulate quickly in and around that area.
A massage therapy fastens the healing process by breaking the scar tissue and enables the body muscles to continue recovering. The therapy even enables the tissue regeneration process and quickens the recovery process.
Going for a massage therapy also shows benefits for people suffering from stress and anxiety and helps in recovering the injury quickly with a stable mindset. You can easily find the best massage therapist with us and get relief from your injury pains.