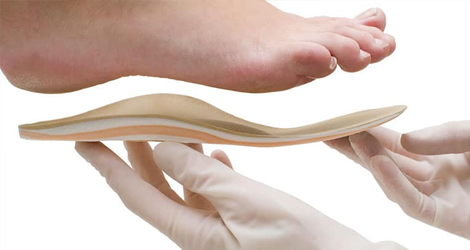 Are you looking for custom orthotics or foot insoles in Bionic? If yes, Bionic SportMed & Physiotherapy is here to serve you. We know how crucial it is to provide your feet the comfort they need. Since people spend most of their time standing or walking, the muscles, nerves and bones in your feet usually get tired, thereby causing pain and discomfort.
To ensure your feet are at comfort, we create custom orthotics that perfectly fits your feet, thereby providing the support you need. No matter, you are an adult or an athlete, our foot insoles offer an accurate foundation to enhance your performance and efficiency in day to day activities.
Our custom foot orthotics are especially designed for patients suffering from Plantar Fasciitis, Morton's Neuroma, Overpronation, Supination, Flat Feet, Back Pain, Hallux Rigidus, Hallux Limitus, and other foot pain.