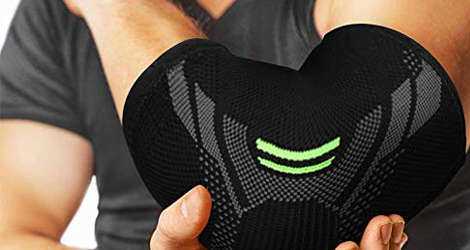 Every year, many athletes injure themselves. Elbow injuries are a common occurrence. Indoor athletes run a higher risk. Stumbling, an incorrect push-off or an over-rotation can often lead to damage. In order to prevent an elbow injury, a brace can be extremely beneficial.
What are the benefits of elbow braces. Elbow pain is common with certain sports and physical activities, so if you are suffering from elbow pain, then maybe there is something wrong with your elbow.
Do you play tennis? Do you play golf? Are you active in some other sports that strain the hand and wrist the most? If so, then you must have an elbow injury and that is the one that is causing the pain. Now, if the pain is already too excruciating and is rendering you immobile, then maybe it is about time that you make use of an elbow brace.