29 Aug

Chiropractic Care To Relieve Back Pain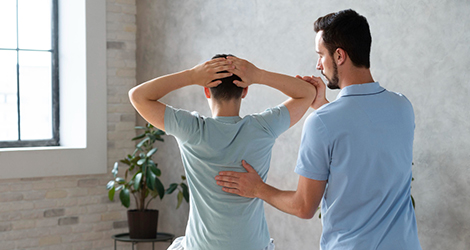 Back pain is common, especially for the people who are engaged in prolonged sitting jobs. It can also be caused by age, injury, and after pregnancy due to weakness. Among people seeking back pain solution without medication, most opt for chiropractic treatment.
What Is Chiropractic Care?
Chiropractic care includes hands-on spinal manipulation and other alternative treatments. As a result, the proper alignment of the musculoskeletal structure will allow your body to heal itself. This manipulation is utilized to restore mobility to joints that are restricted by tissue injury due to falling, repetitive stress and sitting without back support.
A Powerful Way To Lower The Pain
Chiropractic care is one of the powerful ways to reduce the pain faster than medications. During the treatment, the chiropractors manipulate the joints using a sudden and controlled force that helps to improve the range and quality of motion. The main motive of chiropractic care is the restoration of functions and prevention of back pain.
Is Chiropractic Care Only For Back Pain?
No! Chiropractic care is especially helpful in getting rid of pain from your back. However, the treatment is also utilized to treat pain in neck, knee, shoulder, hip and any soft tissue throughout your body.
Common Benefits Of Chiropractic Care
Improves joint mobility, health and function
Decreases degeneration of connective tissues
Improves blood circulation
Speeds up the recovery process
Strengthen the immune system
Relieves and improves prenatal discomfort
Improves overall health and wellness
Improves cognitive ability
Boosts energy and vitality
Now, if you are looking for chiropractic treatment, reach us at Etobicoke SportMed & Physiotherapy. Our team of chiropractors align your spine to lower the back pain and improve your energy level. Call us today to schedule your appointment with professionals.